The Chicago Bears parted ways with the No. 1 pick in the NFL Draft. And with that decision – and a subsequent Friday trade with the Carolina Panthers – NFL Draft odds got a significant flip-flop at the top.
Granted, the same two players are atop the board in odds to be the NFL Draft's No. 1 pick – Ohio State quarterback C.J. Stroud and Alabama quarterback Bryce Young. But Stroud now leads the way, and the odds gap between the two QBs grew quite fast Friday afternoon.
FOX Bet trader Matt Griffe and BetMGM trader Christian Cipollini dive into the big shift in NFL Draft odds.
Here's a breakdown of the big odds move.
Quarterback Plan of Attack
By virtue of their 3-14 record in the 2022-23 season, the Bears earned the right to the No. 1 overall pick, edging out the Houston Texans (3-13-1). And while oddsmakers at sportsbooks across the country had quarterbacks leading the NFL Draft No. 1 pick market, that wasn't necessarily because they thought Chicago was looking to replace starter Justin Fields.
Rather, it was because they thought the Bears would trade down at some point, commit to Fields and look to build up the roster at other positions. That's what happened Friday afternoon when Chicago sent the No. 1 pick to Carolina.
In exchange, the Bears got the No. 9 pick, the No. 61 pick late in the second round, along with a first-round pick in 2024, a second-round pick in 2025 and wideout DJ Moore. Carolina is much more in need of a QB – and oddsmakers believe one QB in specific.
"The consensus seems to be that the Panthers like Stroud," Cipollini said Saturday. "He moved from +200 before the trade to -300 after. Young went from -150 Friday to +300 now."
Cipollini added that, at one point earlier this year, Stroud was +450 to be the first pick when Florida QB Anthony Richardson "was flying up the board."
FOX Bet made an even larger adjustment between Stroud and Young.
"We had a similar reaction to the market and moved Stroud to the favorite at -345, and he was previously +175," Griffe said Friday night. "Young now slides to the second favorite at +250, and he was previously -200."
As of Saturday afternoon, FOX Bet made additional adjustments of Stroud to -333 and Young to +300.
Bears trade No. 1 overall pick in NFL Draft to Panthers
Emmanuel Acho, LeSean McCoy, Joy Taylor and Ric Bucher react to news the Bears are trading the first overall pick in the NFL Draft to the Panthers.
Mixed Bag From Bettors
Information is a big component for some sports bettors. So, did any savvy bettors beat the book to the punch prior to the trade? BetMGM's Cipollini said that's possible.
"We did take a few bets early this week on Stroud, so maybe they knew something," he said. "Right after the trade, we started taking [more] Stroud money. But the market has stalled. It was initially Stroud money after the trade was announced, but we haven't seen much action at the -300 price point.
"We want Young to go first, but it's not a huge loss with Young or Stroud. We're OK as long as it's not Richardson."
BetMGM has Richardson +500 to be the top pick, followed at +1200 by Alabama linebacker Will Anderson Jr., then Levis at +1400.
Interestingly, after Friday's trade, it wasn't the new favorite getting bettors' attention at FOX Bet.
"They laid some smaller wagers on Bryce Young post-trade announcement, once Young became plus money, as well as on Anthony Richardson +400," Griffe said. "No wagers of note on Stroud since the trade."
Richardson remains the +400 third choice at FOX Bet before a drop-off to Kentucky QB Will Levis at +2000.
What Happens Next?
Though there are still nearly seven weeks until the NFL Draft, Griffe and Cipollini agree that Carolina is trending toward taking Stroud.
"Stroud makes the most sense here, given both his performance at the combine and his overall makeup as a QB, going into Frank Reich and Josh McCown's system," Griffe said. "Richardson is the wild card here, though. I could see a scenario where the Panthers fall in love with his athletic ability and rely on their experienced staff to coach him up."
Added Cipollini on this 2023 QB class: "My gut at the moment says the Panthers take Stroud, the Texans take Young [at No. 2] and the Colts take Richardson [at No. 4]. And then it gets tough with Levis. I'll go out on a limb here and say Washington."
The Commanders hold the 16th overall pick. So perhaps Washington looks to trade up or hopes that Levis falls back quite a bit come the first round on April 27.
The market is fluid, and the No. 1 pick odds might move several more times before draft day. Whenever that happens, we will have you covered in this space.
Patrick Everson is a sports betting analyst for FOX Sports and senior reporter for VegasInsider.com. He is a distinguished journalist in the national sports betting space. He's based in Las Vegas, where he enjoys golfing in 110-degree heat. Follow him on Twitter: @PatrickE_Vegas.
ODDS ON TOP PICK OF 2023 NFL DRAFT *
C.J. Stroud, QB: -333 (bet $10 to win $13 total)
Bryce Young, QB: +300 (bet $10 to win $40 total)
Anthony Richardson, QB: +400 (bet $10 to win $50 total)
Will Levis, QB: +2000 (bet $10 to win $210 total)
Will Anderson, LB: +8000 (bet $10 to win $810 total)
Jalen Carter, DT: +8000 (bet $10 to win $810 total)
Tyree Wilson, LB: +10000 (bet $10 to win $1,010 total)
* = as of 3/11/2023 at FOX Bet
Play FOX Super 6 every week for your chance to win thousands of dollars every week. Just download the Super 6 app and make your picks today!
---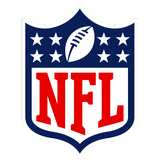 Get more from National Football League Follow your favorites to get information about games, news and more
---