When Chicago Bulls legend and serial winner Michael Jordan became the majority owner of Charlotte Hornets, he probably held higher aspirations for the franchise. In contrast to their billionaire owner's outstanding legacy, the Hornets have yet to prove themselves in the league. With zero championship titles under their belt, the previously labeled Bobcats, have mostly remained in the bottom five for their on-court performances. However, time and again, the side has managed to tempt the attention of the NBA community, often for the wrong reasons.
Much to fans' dismay, the Charlotte Hornets have lost more than half of the games they have played this season. Currently positioned at No. 14 in the Eastern Conference rankings, the Hornets have yet again lost any chance of making it to the playoffs.
Michael Jordan's Hornets star fires back at a fan
ADVERTISEMENT
Article continues below this ad
Sports betting has been around for quite some time now. Due to its increasing popularity, betting has turned into a multi-million dollar industry. In fact, there are several legal websites that offer you the opportunity to make things a little more interesting and thrilling. However, it is no secret that such bets carry a lot of risks as you never know if you are going to end up with a ton of winnings or nothing at all, and when the latter happens, a few fans tend to blame the players for their loss. For instance, a particular NBA fan recently called out Charlotte Hornets star Terry Rozier for costing him a lot of money.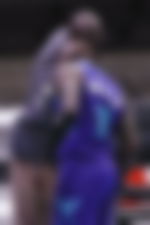 Apparently, the fan had placed multiple bets, including one on Rozier. Following his loss, the angry fan even slipped into Roziers's DMs and threatened him with violence during their game vs the Philadelphia 76ers that is set to take place on March 17.
According to the screenshot of the chat uploaded by @Thirst22, the fan accused Rozier for his loss. Additionally, he wrote, "I'll beat yo *ss. I stg I'll f**k yo small *ss up. And I live in charlotte too imma be at the 76ers game Im knocking yo *ss out soon u come thru dat tunnel."
DIVE DEEPER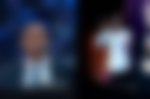 Seemingly having had enough of the threats, the 28-year-old star guard replied, "Yo li b*tch *ss ain't on nothin ..sit back and keep betti lil N**ga ..I'll smack tf outta u."
The NBA world reacts to the conversation
Shortly after the screenshot was uploaded, it rapidly garnered fans' attention drawing out mixed reactions from Twitterati. One user seemingly had a hard time believing the brief exchange between Rozier and the fan, and. His comment read, "Nah that's real?" Whereas, another user took a jab at Ja Morant and wrote, "rozier is who ja admires to be like." Take a look at a few more of the comments.
WATCH THIS STORY: Not Michael Jordan, but this NBA Star had the Ugliest Beef with Isiah Thomas
😭😭rozier is who ja admires to be like

— LBJ ʰᶦᵐ (@KiLBJJ) March 8, 2023
these are the guys that are doing $5.00 parlays too

— john (@john13328093) March 8, 2023
Whos betting on terry rozier anyways

— cooper (@coopurr_) March 8, 2023
Why would you post yourself getting cooked?

— SheLuvDomas🧌 (@luv_domas) March 8, 2023
Nah he just became one of my fave players LMFAOOOOO

— De🅿️ressed Warriors Fan 🏆 (@GoIdenState) March 8, 2023
That's his fault for adding rozier in the parlay

— Johnny Miller (@millerfamily12) March 8, 2023
ADVERTISEMENT
Article continues below this ad
Dam he rlly responded lol

— unknown (@UnknownKid33) March 9, 2023
betting on Terry rozier was the only threat I seen here

— ScottieSzn🔥 (@WeTheNorth99) March 8, 2023
ADVERTISEMENT
Article continues below this ad
Given the type of threats that the fan doled out to the NBA point guard, fans are probably looking forward to the Hornets vs Sixers game the next Friday night.