The chemical spill in East Palestine, Ohio, hit home for legendary golfer Annika Sorenstam.
Mike McGee is the son of four-time PGA Tour winner Jerry McGee and the husband of LPGA Hall of Famer Annika Sorenstam. McGee grew up with his sister Michelle in East Palestine, Ohio.
A freight train carrying toxic chemicals derailed in the small town on Feb. 3, spurring environmental and health concerns among residents.
CLICK HERE FOR MORE SPORTS COVERAGE ON FOXNEWS.COM
Mike's ties to the area run deep. His mother is a native of the area and was a schoolteacher for 20 years. His father was a volunteer basketball coach. Jerry McGee died two years ago at age 77.
Although Mike and Annika no longer live in the area, they are still connected to the community. "My mom has some friends she talks to and the world feels like it's ending every day," Mike said.
JORDAN SPIETH SET TO MAKE CUT AT PLAYERS AFTER ERRANT DRIVE HITS FAN WHO SAVED IT FROM GOING IN WATER
As the community faces an uphill battle, Sorenstam and her husband are lending a helping hand. The couple created the "Annika Fore East Palestine" campaign.
According to Golf Week, the campaign is the result of a partnership with Youngstown Mahoning Valley United Way, The Way Station and businessman Ed Muransky, owner of The Muransky Companies.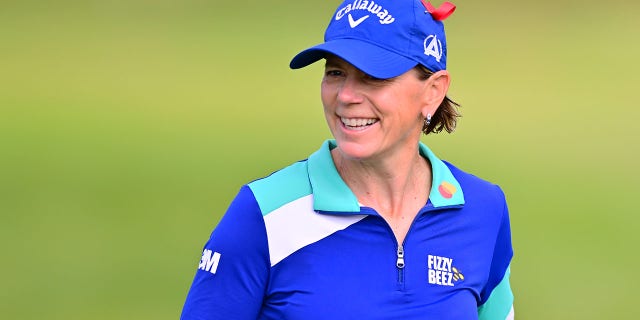 "What happened and continues to happen in East Palestine is a tragedy that makes everyone's heart hurt," Sorenstam said. "Mike's connection to the area brings this suffering right to our doorstep. His first job in high school was at the Lake Club, and my father-in-law was the pro emeritus there after he retired from the Champions Tour." 
Mike remains shocked by what is happening to his hometown, which reported a population of less than 5,000 in the 2020 census.
"It's shocking," said Mike. "The big thing is the soil and the water treatment."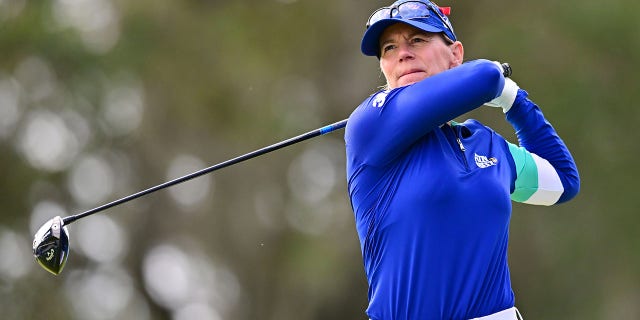 The campaign will include a celebrity golf event in May at The Lake Club in Poland, Ohio, which is 15 minutes outside of East Palestine, Ohio.
"Mike and I wanted to do something to help his hometown during this time of need, and Ed was his first call. He's very philanthropic and ran with the idea," Sorenstam said.
"East Palestine is a close-knit community, and I enjoyed my many visits there over the years. We even had both of our kids baptized there, and held our receptions at the Lake Club afterwards, so this fundraiser brings us full circle."
CLICK HERE TO GET THE FOX NEWS APP
All the money raised will be given to the United Way of Youngstown and the Mahoning Valley fund in support of East Palestine.